Frequently Asked Questions
Are AAA Alarm Engineering LTD technicians licensed?
Yes, they are.
How much is your annual monitoring?
For new customers our monitoring is$15.00 per month for a total of $180.00 a year plus CT Sales Tax using a landline. It is $21.00 per month for a total of $252.00 a year plus CT Sales Tax us cell reporting.
What kind of equipment do you use?
We use state of the art Honeywell products giving you the stability and reliability of a National company.
What exactly is a central monitoring station?
Security systems send their signals over your telephone line to a central monitoring station that acts as the link between your home and the police, fire department, and emergency response authorities. Our central station is operated 24 hours a day, 7 days a week by highly skilled AAA Alarm personnel trained to respond to emergencies.
The station operator alerts the proper authorities and dispatches help.
If the central monitoring station is notified via my phone line, how will the appropriate emergency responder be notified if the line is cut or out of service?
In the event that your phone line fails or is cut, there are back-up services that work in conjunction with your home security system to ensure your safety. The most popular being an easy-to-install cellular radio service that contacts the central station in the event of an emergency. The only additional equipment required would be a small radio transmitter that connects to the control panel of your security system.
Do you sell or lease the equipment?
The equipment is purchased by the customer.
Do you require a monitoring contract?
No we do not. We do require you pay one year of monitoring service in advance.
Connecticut License #0198510
Member of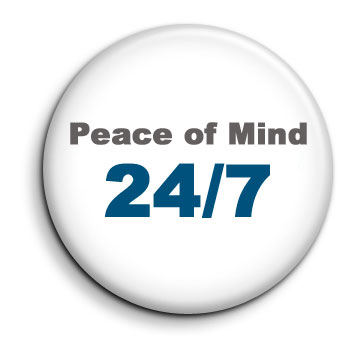 Call For An Appointment

Bethel, Connecticut
Call For An Appointment
Business: 203-748-5133
Toll-Free: 800-252-7755
Connecticut License #0198510
Member of


Serving Fairfield County, New Haven County and Litchfield.